The app for mobile collaboration
Connect customers and employees worldwide. Improve service communication at all levels.
React more quickly
Reduce downtimes
Accelerate your service processes. Via Remote Maintenance your machines are back in operation faster.
Save time and money
Reduce travel costs
Save time and money. Our solution connects service technicians and experts worldwide.
Provide service
Strengthen customer loyalty
Master challenges in maintenance and service. Inspire your customers with fast, efficient problem solving.
Better communication, better service
bitnamic CONNECT
Ready for Industry 4.0 – with just one app. bitnamic CONNECT provides all Smart Service solutions you need to efficiently meet daily maintenance and service challenges.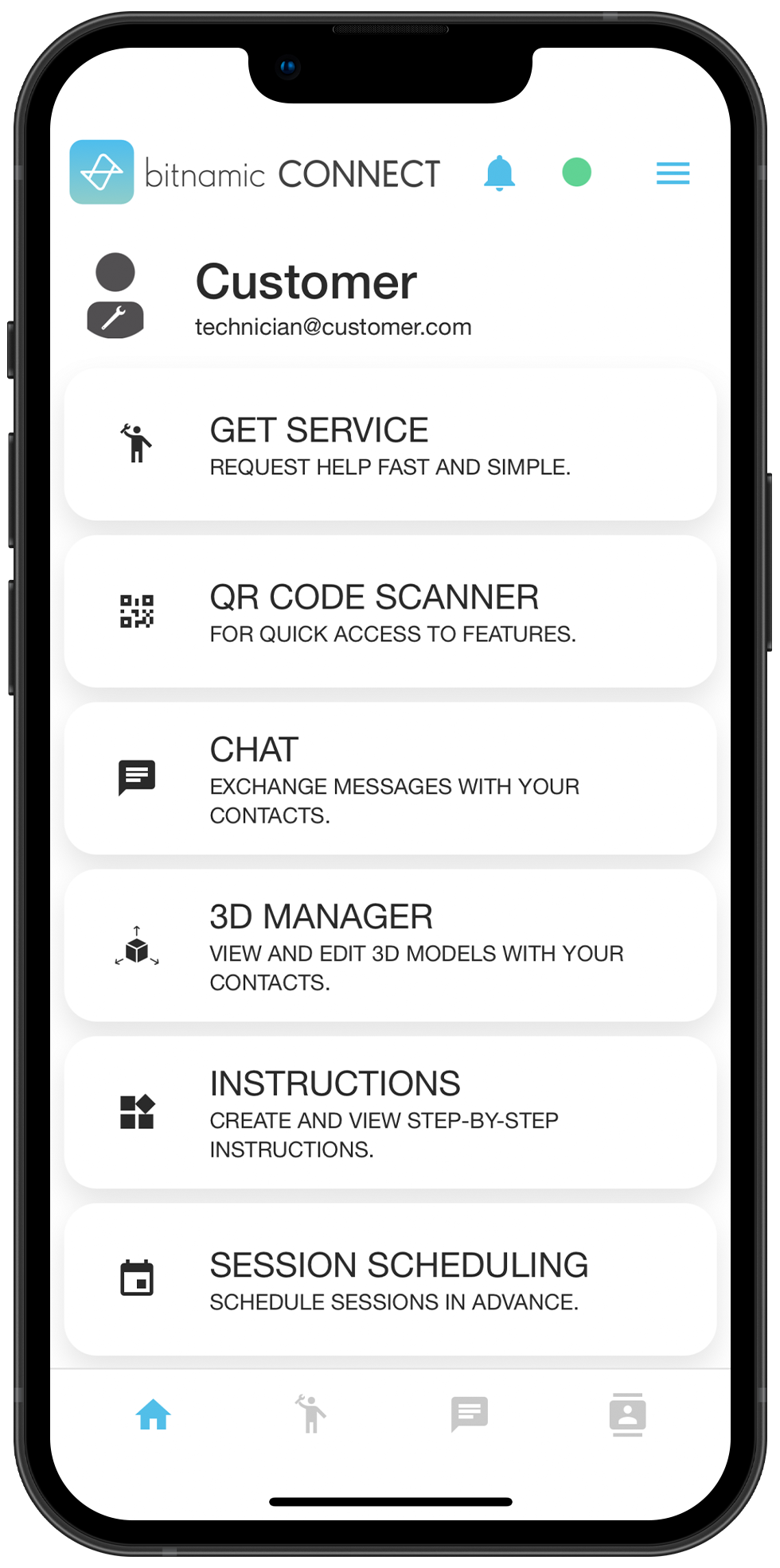 Worldwide connection
Remote Maintenance
Centerpiece of bitnamic CONNECT is our Remote Maintenance solution, which was specially developed for the industry. Quickly and easily connect your on-site service technician with a geographically distant expert in an interactive video conference. Now you can solve problems in maintenance and service processes together.
Thanks to the integrated mobile network optimization, a connection is possible even at low bandwidths. If the connection is lost for a short time, an automatic reconnection takes place – the session is not terminated. The same applies to the audio connection, which can be established via the telephone network if the bandwidth is insufficient.
_____________________
Remote Maintenance has a wide range of useful features, i.a.:
+ Using the whiteboard, you can take screenshots and make annotations to mark specific locations.
+ The laser pointer helps to highlight certain areas in the video image.
+ The Call History is used for future, faster problem solving: Each session is archived with all exchanged media and can be accessed at any time after approval by the expert.
_____________________
Originally developed for service and maintenance, Remote Maintenance can also be used in other areas. This includes support during assembly, design or installation of systems and components.
You can also conduct training and education via Remote Maintenance: With our solution, it is no longer necessary for all employees to be in one place to be trained.
Using our bitnamic CONNECT App, the desktop application or your web browser, you can use Remote Maintenance on all devices.
Simple and safe
Instant Messenger
The Instant Messenger ensures even faster communication between service technician and expert. The exchange of messages and media makes it possible in many cases to solve problems before the actual video call.
_____________________
Optimized for the special requirements in your industrial environment, our instant messenger offers all the functions of well-known instant messaging services, i.a.:
+ Send or receive messages asynchronously and manage notifications.
+ Open individual chats and group chats depending on the support you need.
+ Change your status when you are limited or unavailable.
_____________________
Traditional instant messengers do not provide data protection. Our Instant Messenger for Industry is GDPR compliant and all servers are located in Germany. If desired, own hosting is also possible.
Just like the bitnamic CONNECT app itself, you can customize our instant messenger according to your corporate design.
Analyze CAD data
3D Manager
Maintenance cases and technical problems can be solved all the more easily the more familiar you are with the machine concerned. This is why our 3D Manager was developed: It provides insights into complex machines that can be dismantled down to the last component.
The operation of the 3D Manager is simple and intuitive. You do not need any previous knowledge of 3D programs. A toolbar allows different perspectives and views: Zoom, transparency slider, hiding or focusing of certain components etc. With the help of the adjustable exploded view, 3D models can be visualized very clearly and are therefore all the more comprehensible.
Upload as many 3D models as you like to have the most important ones always at hand. Each newly created 3D model is converted and compressed only once. This means: In the future you can open your models without long waiting times – even on your smartphone, because the 3D Manager is optimized for mobile use.
Analogous to Remote Maintenance, the 3D Manager can be used in a video session between service technician and expert to solve technical problems faster.
What distinguishes the 3D Manager from bitnamic CONNECT from other programs is the possibility of synchronization: Not only the expert has active access to the 3D Manager, but also the service technician. This allows interactive exchange and promotes mutual understanding.
While using the 3D Manager, no data is stored on the corresponding terminal device. You can therefore visualize components without having to make them permanently available.
Whether for your own use, for demonstration purposes or for joint problem solving – the 3D Manager by bitnamic CONNECT offers versatile application possibilities.
Augmented reality
Smart glasses
Augmented reality (AR) is gaining more and more importance in the industrial sector. In contrast to virtual reality (VR), reality is extended by virtual elements – the environment remains visible.
The use of augmented reality is possible by using different hardware. The easiest option is the use of smartphones: The camera image is shown on the display and overlaid with virtual information. Smart glasses, which provide displays in the user's field of vision, go one step further. In this way, AR content remains visible at all times and both hands remain free for working on machines.
Augmented reality headsets provide the most extensive possibilities. Thanks to the built-in sensor technology, they can spatially register the environment and position virtual elements in the complete field of view. Objects can be precisely superimposed and ensure a fusion of reality and virtual content. In addition to the precisely fitting visualization, spatial interaction between real and virtual elements is possible. Internal sensors capture the space and holographic objects can be positioned firmly.
_____________________
Fields of application for augmented reality in service and maintenance are, i.a.:
+ Expert support via live video including transmission of holograms (Remote Maintenance)
+ Visualization of specific data and models (e.g. of a machine) already before an application (3D viewer)
+ Display and execution of step-by-step instructions, supported by visual examples
+ Visual support for the installation or construction of machines
_____________________
Augmented reality allows a new perspective on digitization processes: Whereas the expert previously only saw a video, he now has direct insight into the field of vision of the service technician. We would be happy to advise you and create a concept for the use of AR in your company – according to your individual requirements.
Integration of APIs
Interfaces
With bitnamic CONNECT, you can integrate interfaces into your own infrastructure. Set APIs to enterprise applications or connect systems or system components. In this way, you can link Bitnamic solutions with products that you already use in your company.
For example, open a support session between a service technician and an expert from our system: Controlled by a special interface, our solution provides the session. Furthermore, you can export or import data, retrieve session data from the session history via our API and much more.
bitnamic CONNECT not only offers you already defined APIs – we can develop interfaces on request, too. Tell us your ideas and we will create a concept for your new interface. Our software adapts to your system – not vice versa.
Solve problems step by step
Step by step instructions
Step-by-step instructions are an ideal supplement to the location-independent online session. In this way, instructions can be created in advance by experts and used by service technicians – the result is faster problem solving and shorter downtimes.
Create a selection of helpful step-by-step instructions to help you prevent possible future repairs. Provide solutions for known or solved problems.
_____________________
Creating, editing and using step-by-step instructions is simple and intuitive:
+ Add as many steps as you like.
+ Add helpful description texts, pictures, videos or PDF files to these.
+ As soon as you have completed a new step-by-step guide, it will be automatically shared with all experts and service technicians in your team.
_____________________
Step-by-step instructions can be controlled manually. This allows you to review previous steps and work at your own pace.
The use of step-by-step instructions is not bound to a service session between technician and expert – the module can be used completely independently.

Remote Maintenance
Worldwide connection
Our remote maintenance service connects technicians on site with external experts.

Instant Messenger
Simple and safe
The most popular instant messaging features, combined with GDPR compliant data security
Smart glasses
Augmented reality
Both hands free – Augmented reality (AR) allows working without a smartphone, tablet & Co.

3D Manager
Analyze 3D data
Dismantle models down to the last screw, understand them and solve problems faster in the future.

Interfaces
Integration into corporate IT
Integrate interfaces into your own infrastructure, for example to enterprise applications.

Step-by-step instructions
Solve problems step by step
Produce helpful instructions and thus prevent repair cases.

Branding
Your own company app
Use solutions from bitnamic CONNECT via an individual app in your corporate design.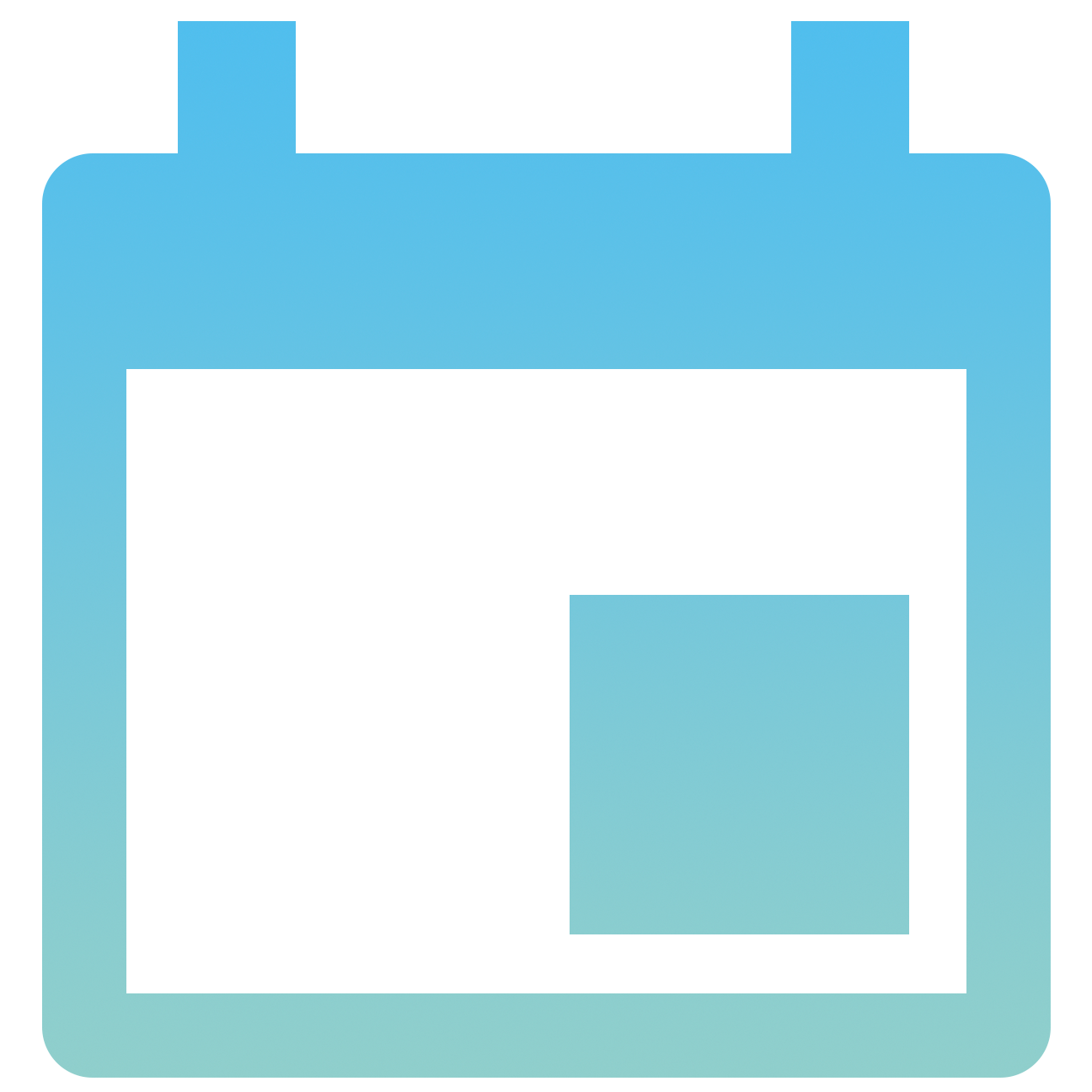 Session scheduling
Organize appointments
Schedule video sessions of various types easily and keep track of them at all times.

Service case history
Learn from past sessions
All previous service cases are safed and can be filtered by search function.

Product catalogue
Information always at hand
Retrieve manuals for machines, documents etc. directly in the app.
Customize bitnamic CONNECT to your own app
Service app made to measure
Use bitnamic CONNECT just the way you want – create your own CONNECT app.

Customize app visually
Give your app your individual corporate design for more recognition value.

Configure features
Select which components and modules your app for industrial service should contain.

Own app in the store
Place your own app in the Apple App Store or Google Play Store for your customers and employees to download.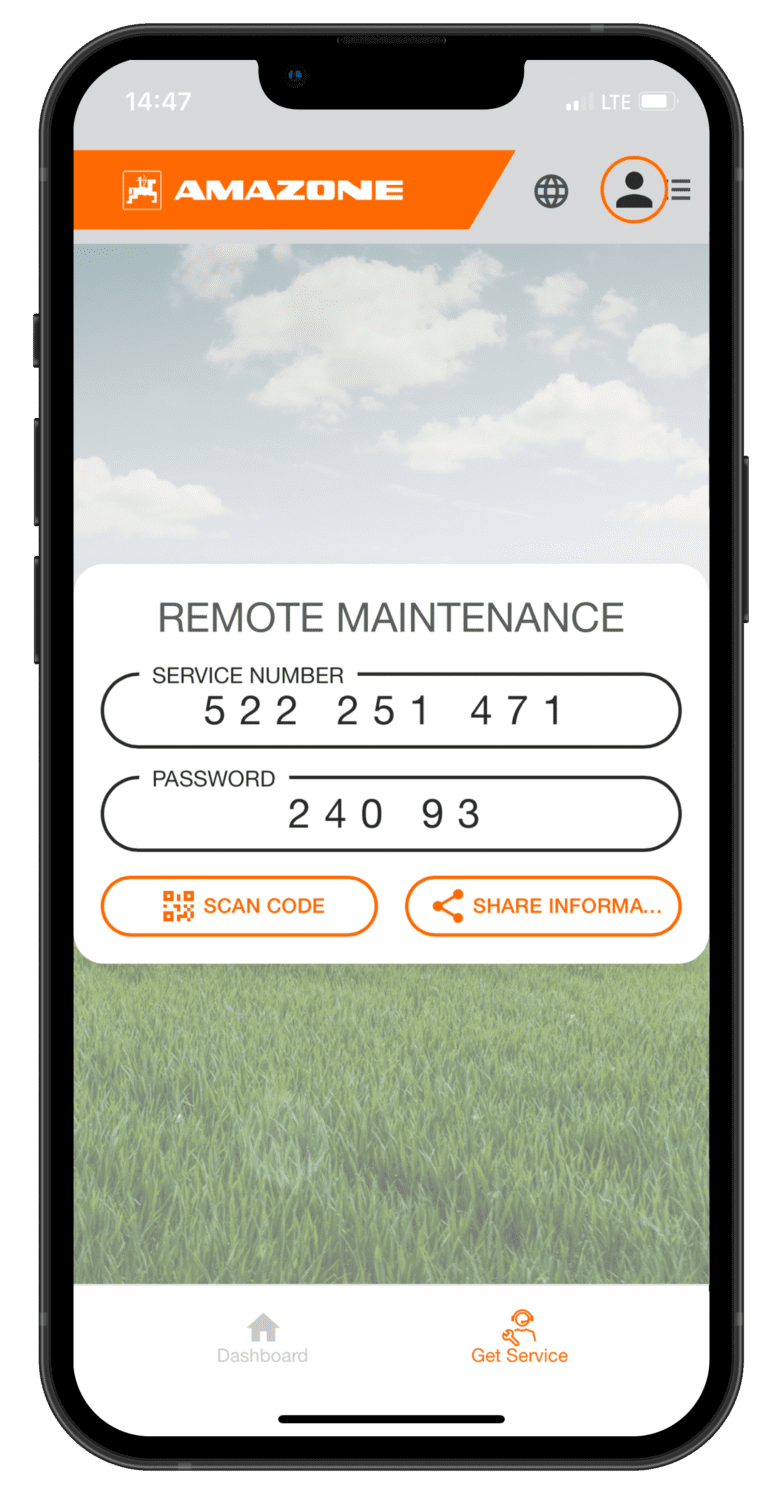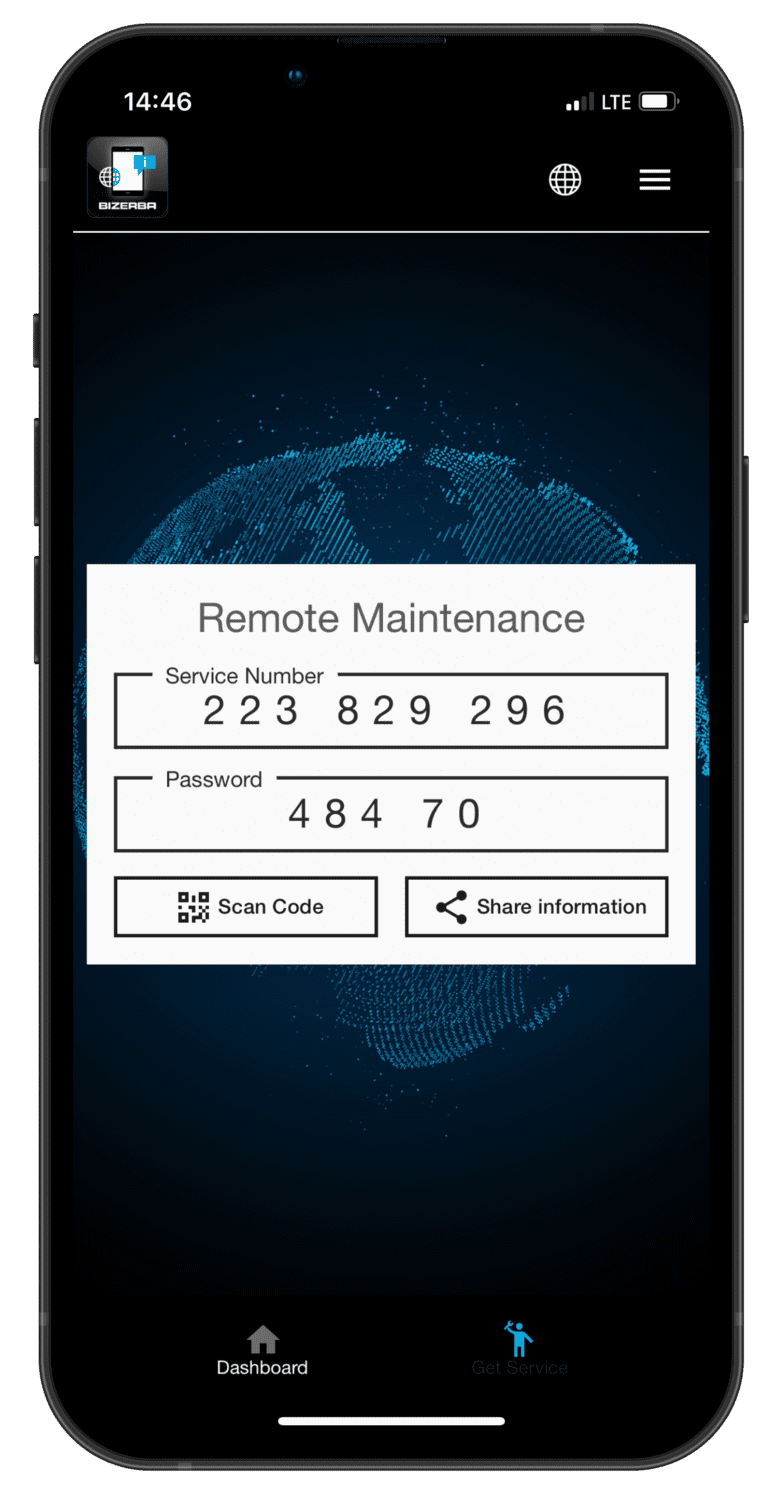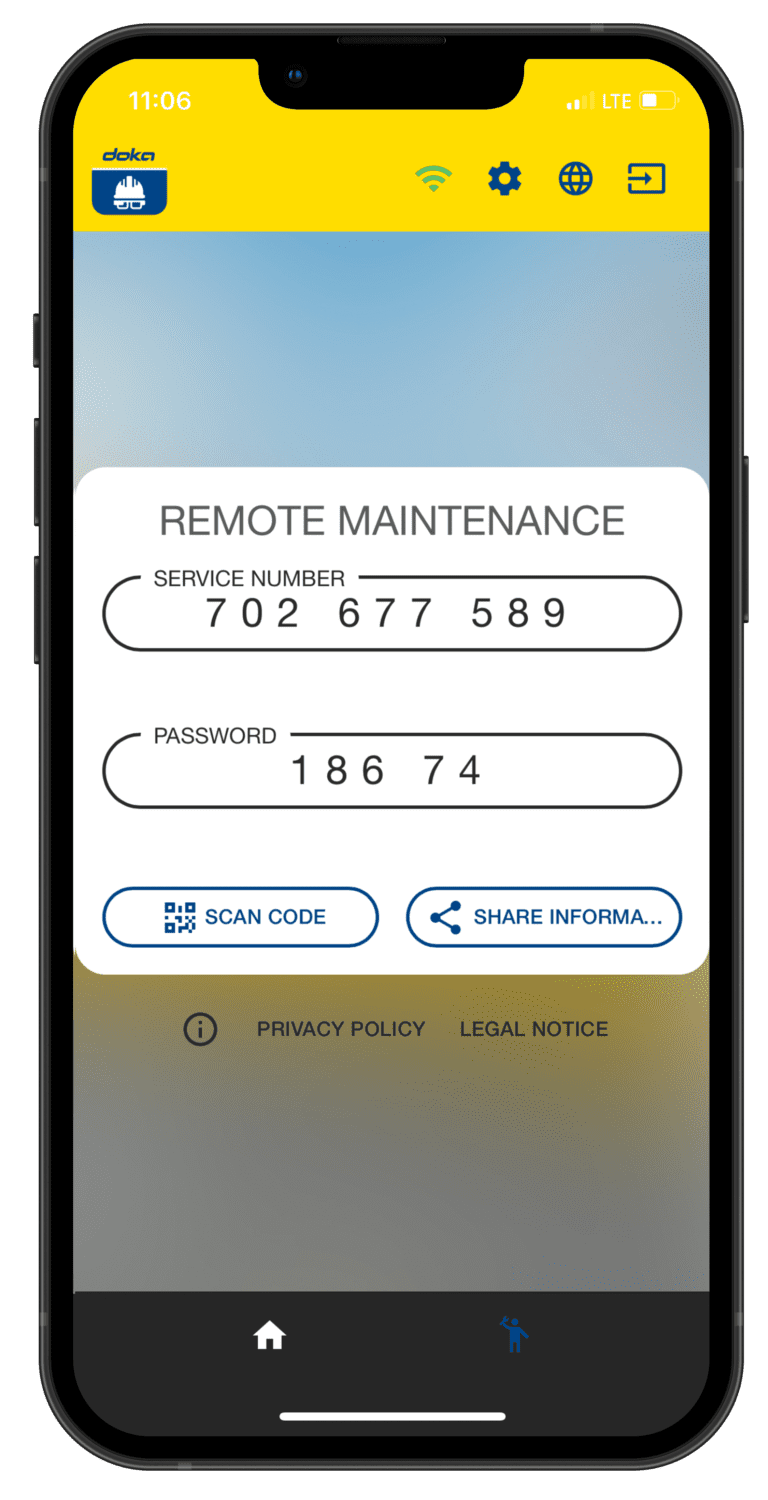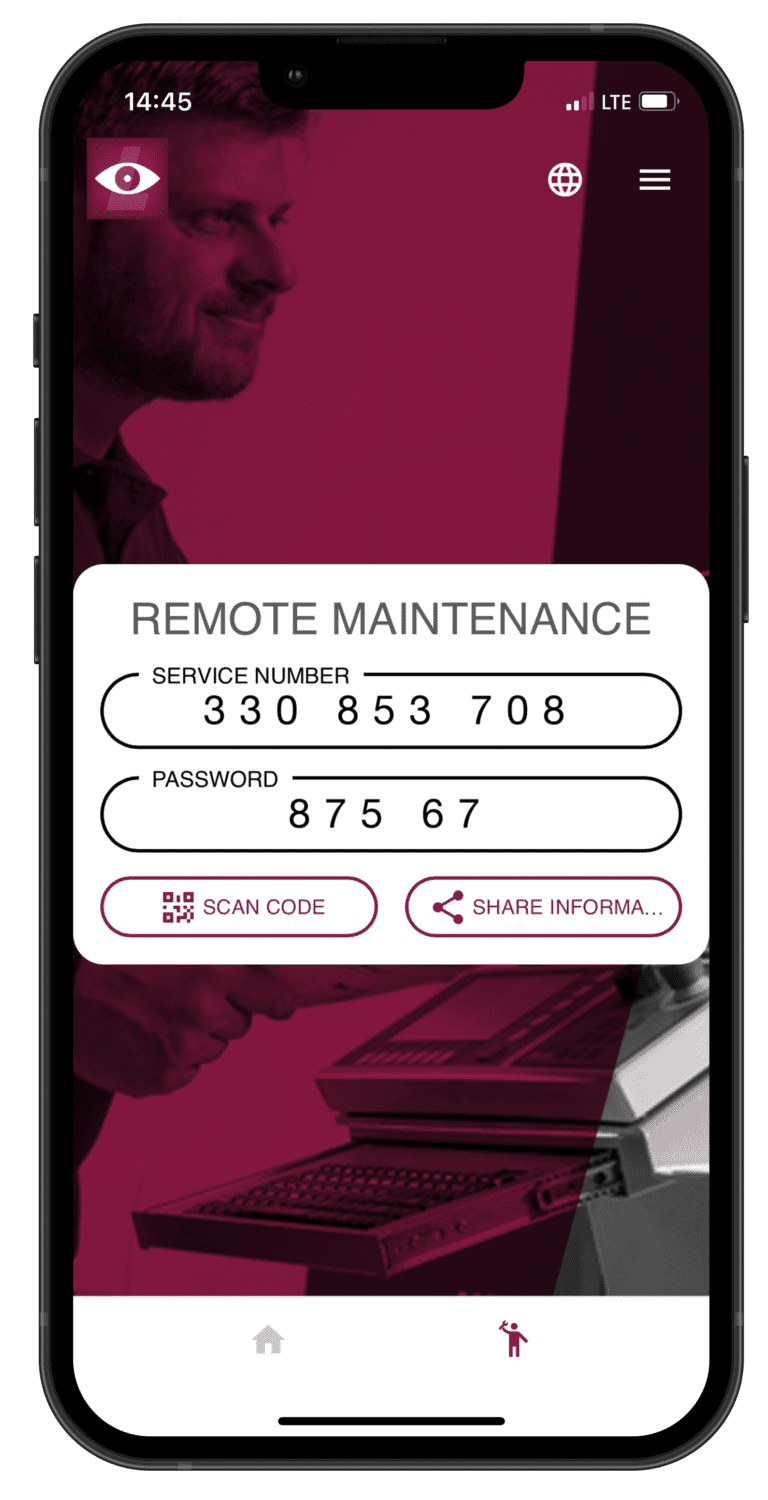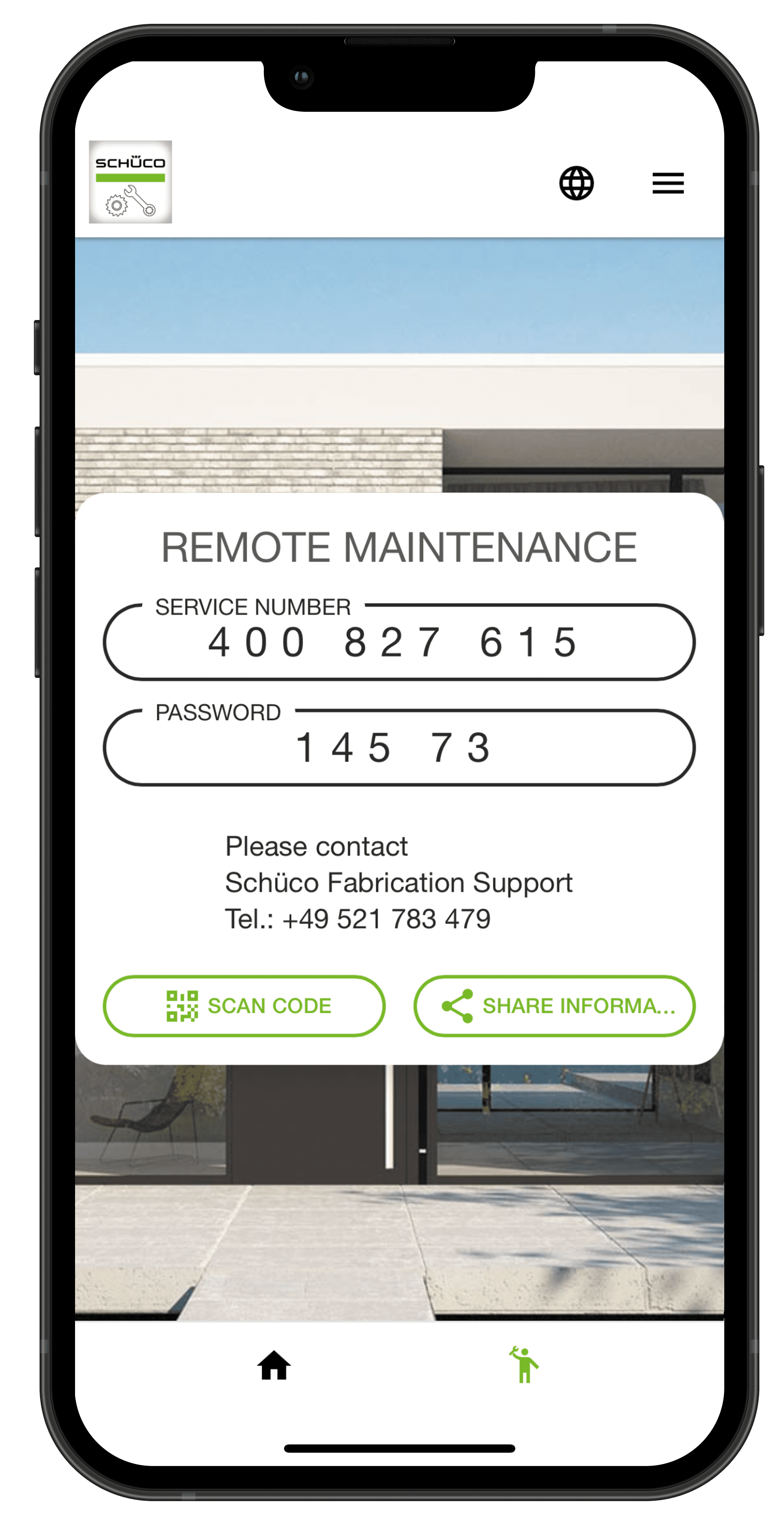 Years of experience in service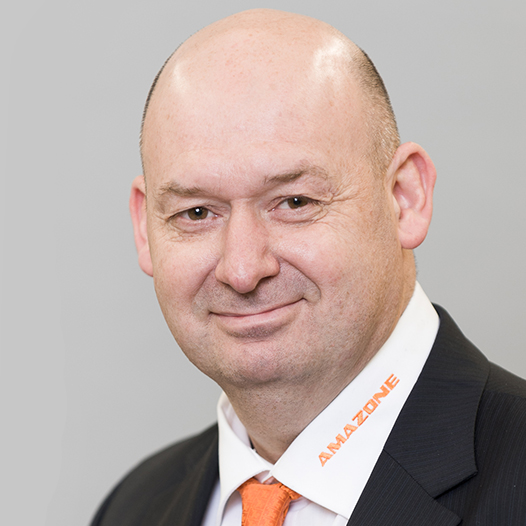 "For AMAZONE, Bitnamic is a strong and reliable partner! The energetic, dynamic team has understood the special requirements of AMAZONE for a support software and has implemented them perfectly fitting. In addition, their own creative ideas have been used to increase the functional variety without overloading the system. Exactly the partner you need in the service sector!"
Markus Welk, AMAZONEN-WERKE H. Dreyer GmbH & Co. KG – Manager After Sales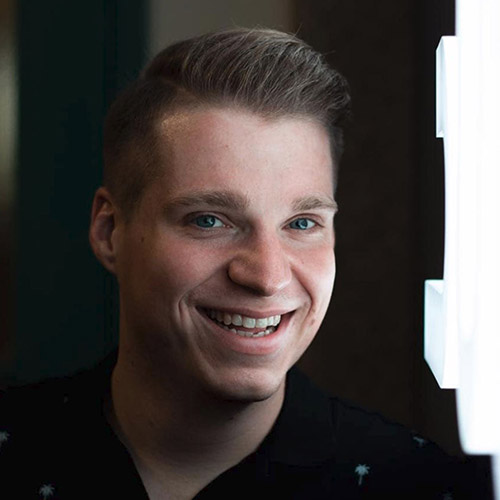 "Reliability, experience and handshake quality – values that, especially in the face of global competition, form a foundation that provides the basis for the development and sale of high-quality formwork solutions. These values also shape the selection of development partners. This is why we chose Bitnamic. The experience in the area of service solutions promoted the cooperation and enabled the development of a reliable software solution that is perfectly adapted to our needs."
Stefan Huber, Doka GmbH – Service Lead upbeat construction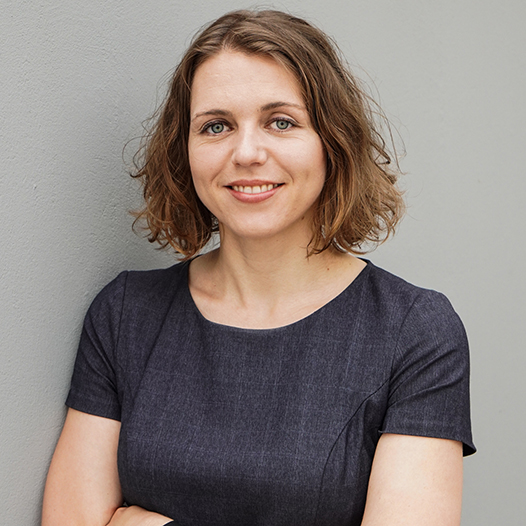 "Commissioning, troubleshooting or training in mechanical and plant engineering are no longer carried out 100% on site, but are supported remotely with expert know-how. For this purpose, modern service and after-sales relies on stable and powerful remote video telephony via smartphone or smart glasses.
For our EquipmentCloud® service solution, we have found the perfect technology partner for remote support in Bitnamic. The joint and seamless integration of bitnamic CONNECT allowed us to create another valuable building block for the establishment of convincing customer portals. The close and dynamic cooperation on the development level allows for precisely fitting and agile functional enhancements for our web application and native app. In doing so, we appreciate the high degree of innovation of our partner, which allows us to implement further developments with a future."
Vanessa Kluge, Kontron AIS GmbH – Product Manager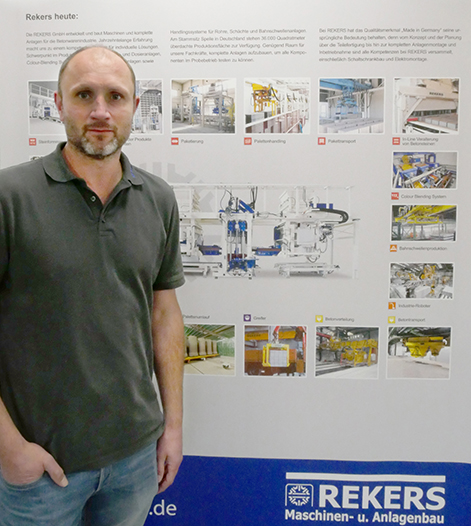 "bitnamic CONNECT makes installation and support for our machines easier. It saves us and our customers travel expenses and our service technicians travel time. We appreciate the tool's ease of use. Our customers were/are immediately familiar with the interface.
For us, bitnamic CONNECT is the perfect interface between our customer or our service technicians on site and our in-house technicians. The technician can quickly grasp the situation on site, even with systems unknown to him. There are therefore no difficulties of understanding between the customer and the technician regarding the defective plant part. The customer is almost always in the picture what our technicians intend. With this tool the service at the customer's site can be done on eye level. Because only a fast and trustworthy service in case of a failure can ensure a quick restart of the plant.
This cooperation at eye level is also reflected in the relationship between Bitnamic and Rekers."
Carsten Hoffrogge, REKERS Maschinen- u. Anlagenbau – Automatisierung & Service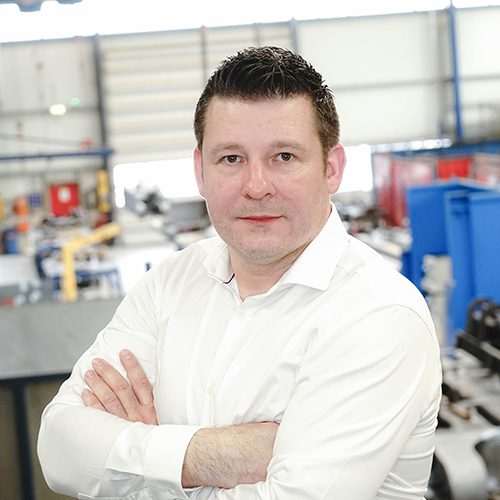 "Severt and especially our customers have the demand for even faster response and less downtime of plants and machines. Therefore, we have found a practical and simple tool in bitnamic CONNECT to support our customers quickly and effectively in remote troubleshooting. It reduces travel time for us and travel costs for our customers.
When commissioning our increasingly complex machines, the service technicians can be supported on site by experts in our company. The integration of the RealWear smart glasses is also simple.
We started with an "extreme test phase" at a customer in South Africa. With the help of the bitnamic CONNECT app and the smart glasses, our service technicians installed and commissioned a large robot welding system on site together with experts in Germany. During our test phase, the system impressed with its really simple and functional operation. Since then, we have fully relied on Bitnamic and are happy about a very good cooperation."
Minja Petzinna, Wilhelm Severt Maschinenbau GmbH – Head of Service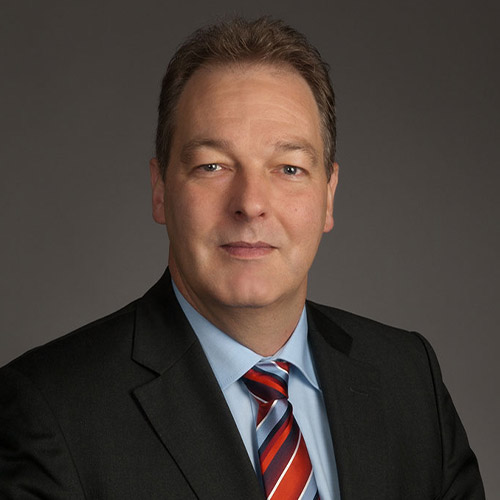 "With Bitnamic, we have found a very competent and creative partner who is always ready to listen to the needs of their customers. The very innovative products and services as well as the customer-oriented support have convinced us from the very beginning. The use of the product and services selected by us ran smoothly right from the start. We will continue to rely on Bitnamic products and services in the future."
Uwe Meyer, TECUMA Systems GmbH – Managing Partner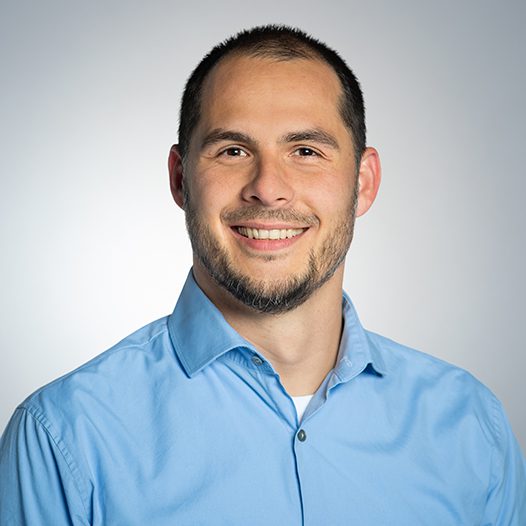 "We chose Bitnamic because we wanted to optimize our service. The uncomplicated cooperation was very pleasant. It was also nice that we received live training at our company.
We were convinced by the aspects of cost reduction in the form of shorter downtimes on machines and reduced travel costs for our service technicians, as well as the often faster finding of solutions, since in some cases only a small optimization needs to be made. In addition, the strengthening of a modern customer relationship is possible. In times of digitization, we believe that such tools are a must.
Thanks to bitnamic CONNECT, we can now offer our customers service or an initial inspection anywhere; this saves time and money on both sides. The app is quick to install and it's easy to use. In our opinion, bitnamic CONNECT is recommendable for both smaller and larger companies."
André Knust, Th. Niehues GmbH – Process Management & IT Service











Our customers use bitnamic CONNECT for this
Use cases
The challenges in service and maintenance are as varied as the machines themselves. With bitnamic CONNECT you have the right universal tool at hand.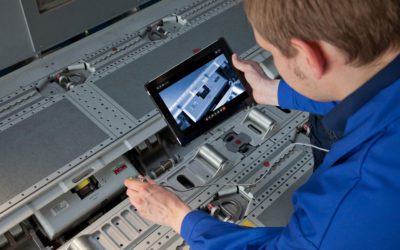 Resolve malfunctions on complex machines remotely, saving time and money, with Remote Maintenance, main part of bitnamic CONNECT.
read more
The future of industrial maintenance
Smart glasses and augmented reality
Both hands free for work on complex machines – this is made possible by the smart glasses supported by Bitnamic. In combination with bitnamic CONNECT, remote maintenance processes can be carried out faster, problems can be solved more easily and digital assistance can be provided more effectively.

Expert support via live video
Connect external experts with on-site technicians who can work hands-free on affected machines thanks to smart glasses.

Visualization of data and models
Gain deeper insights into machines before they are used, with models sent to the smart glasses via 3D viewer.

Step-by-step instructions
Follow step-by-step instructions supported by visual examples for faster problem solving and guided workflows.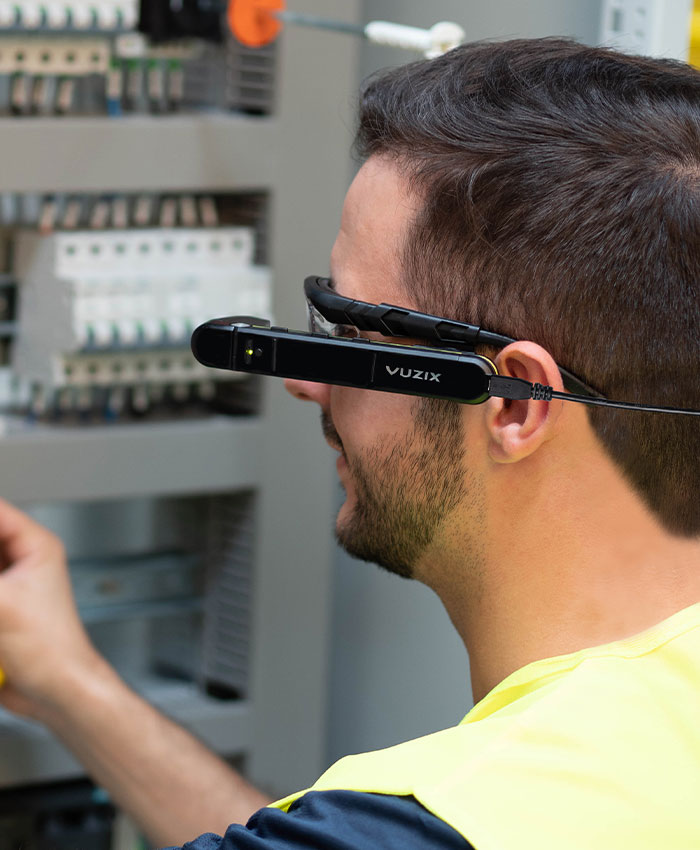 Safety first
Data protection
We rely on high security standards according to industry standards with server location in Germany. If desired, own hosting in your company is also possible.

Encryption
Secure data exchange
Remote Maintenance was developed in Germany by engineers and computer scientists. Highest security standards as well as exclusively encrypted (SSL) data transmission are obligatory for us.

IT security & data protection
Domestic supply
The security of your data is a key concern for us, which is why our SaaS systems are hosted in Europe (Germany). Your customer data is therefore subject to European (German) data protection laws.

Exclusive hosting / Dedicated
Own server, on request in your company
Our dedicated model offers exclusive, self-sufficient hosting. Let our solution be hosted by us or within your own IT.
Protected interfaces
Access to APIs only for authorized and verified users
Via interfaces, specific data records can be retrieved from the system, transferred to it or selected functions can be called up. Access is only possible for authenticated users via secure communication channels. Insecure or unwanted interactions with the available APIs are blocked.
At a glance
bitnamic CONNECT information material
Learn more about the features and benefits of bitnamic CONNECT, compactly collected in our Performance PDF. Download now for free and without obligation.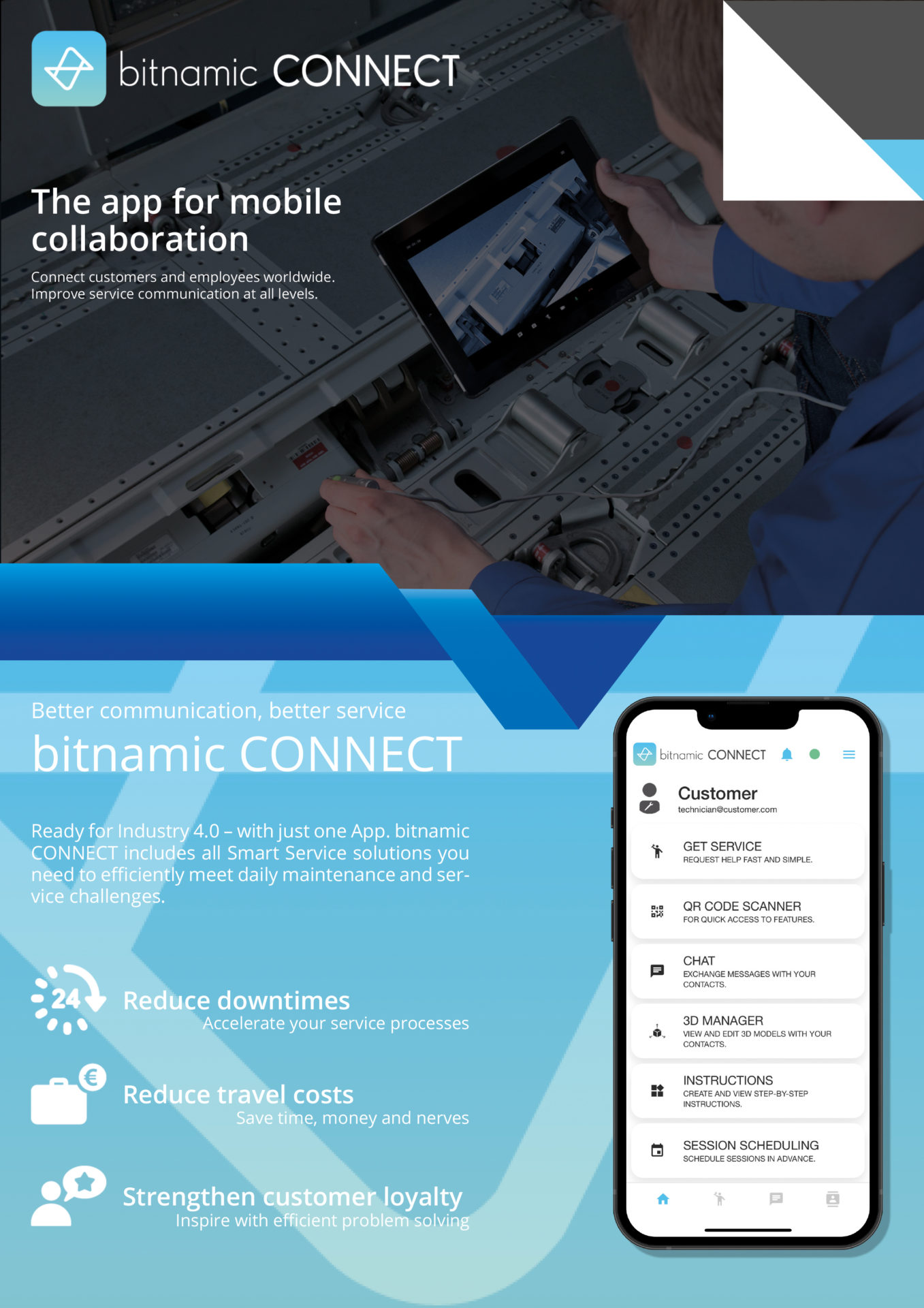 Arrange a demo appointment
Get to know the potential of bitnamic CONNECT live
Request now
Information material about bitnamic CONNECT
We would be happy to send you information about Bitnamic and our solutions by email and, if necessary, contact you with any open questions.