Downloads
bitnamic CONNECT
information material
Learn more about bitnamic CONNECT, free of charge and without obligation. The most important information, compactly summarized as PDFs, is available for download.
At a glance
Performance PDF
Which features does bitnamic CONNECT include, what are the possible applications, and what advantages does it offer, especially in the area of service and maintenance? Read all this and more in our Performance PDF.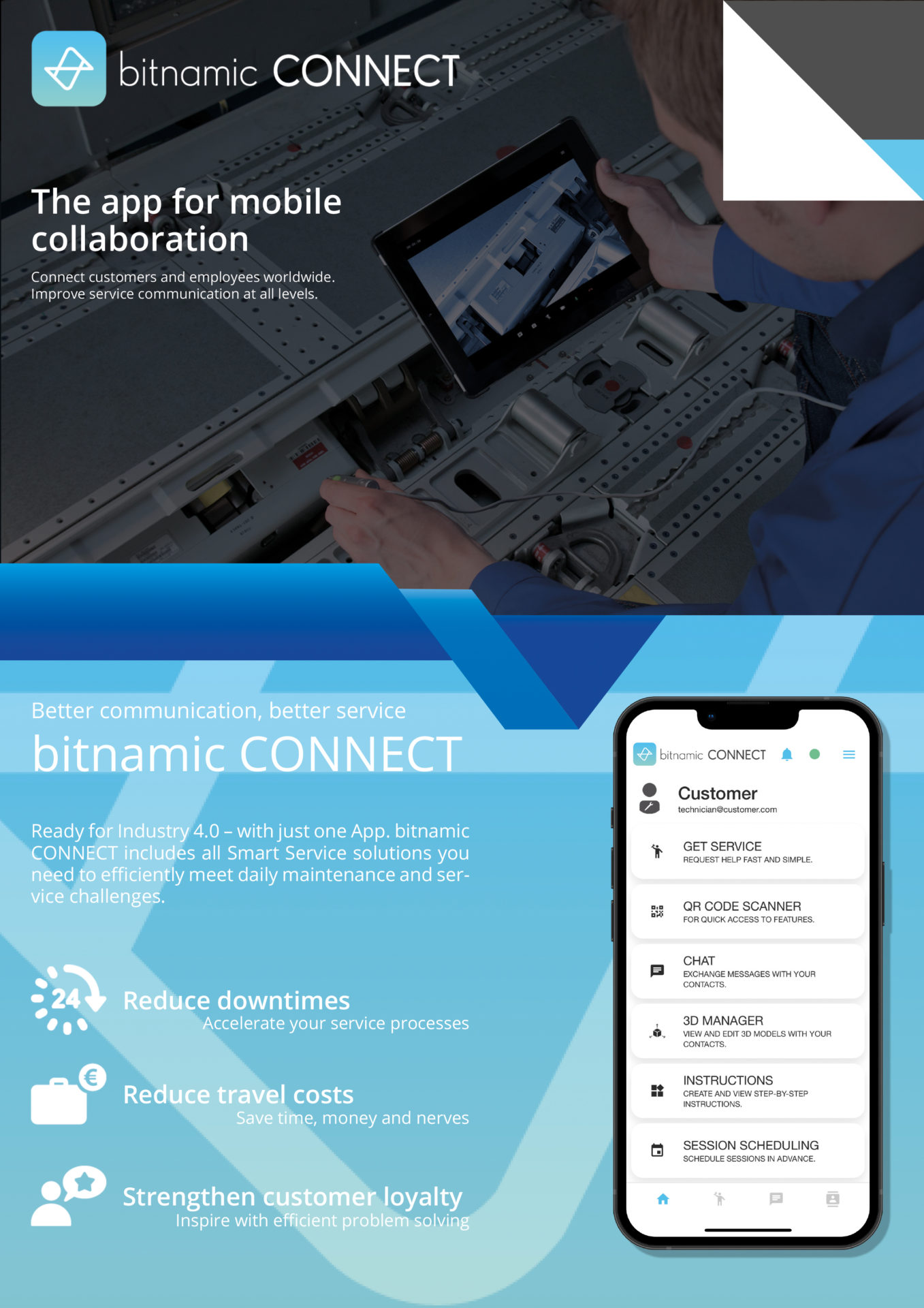 Comparisons
What added value does bitnamic CONNECT offer?
What can bitnamic CONNECT do that other communication software or messenger services cannot? Our comparisons show the similarities –
and
the many useful features and modules that only bitnamic CONNECT offers.
If you would like to know more about the individual features, simply click on the corresponding icon in the PDF or make a demo appointment with our sales team for a no-obligation initial consultation.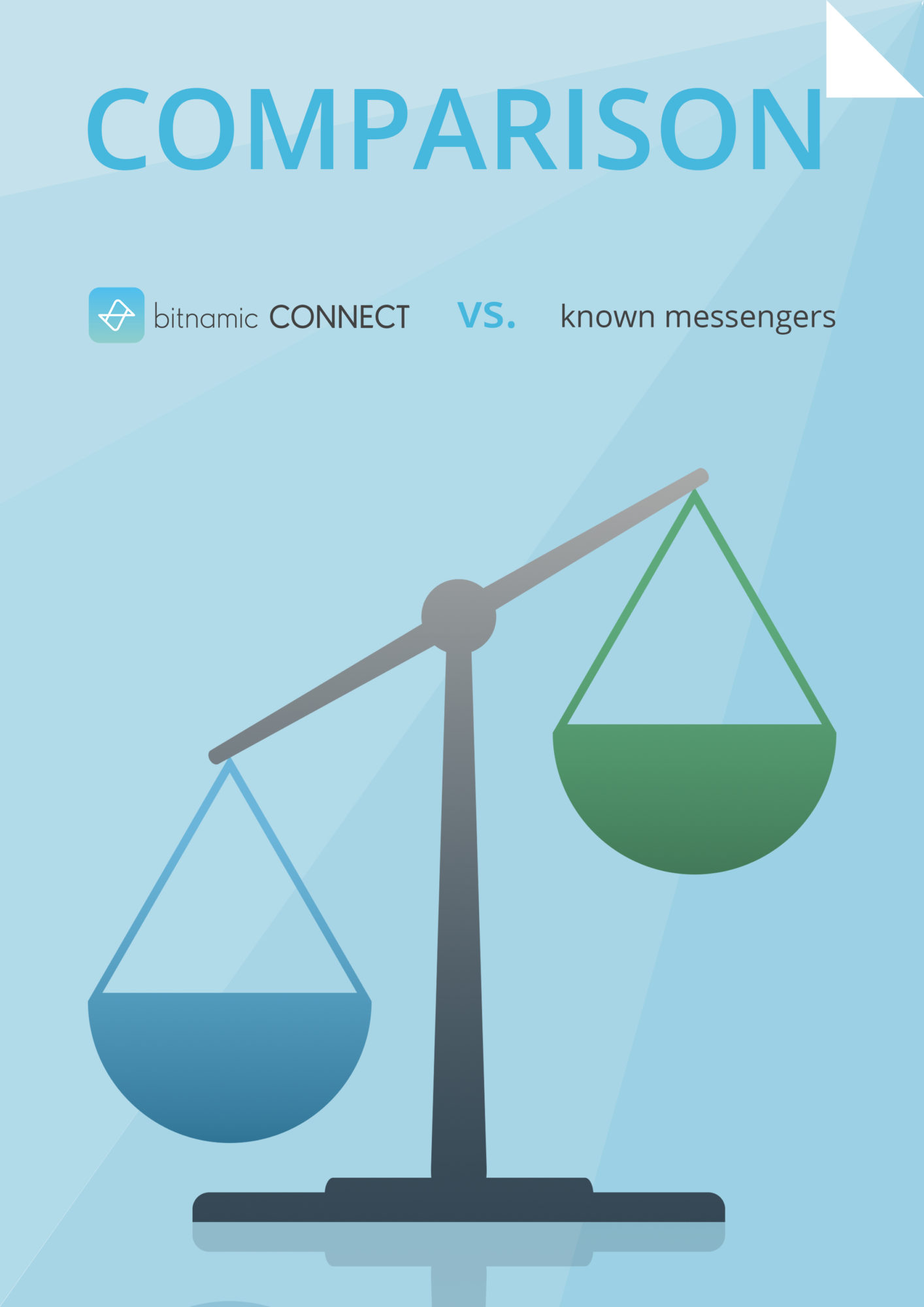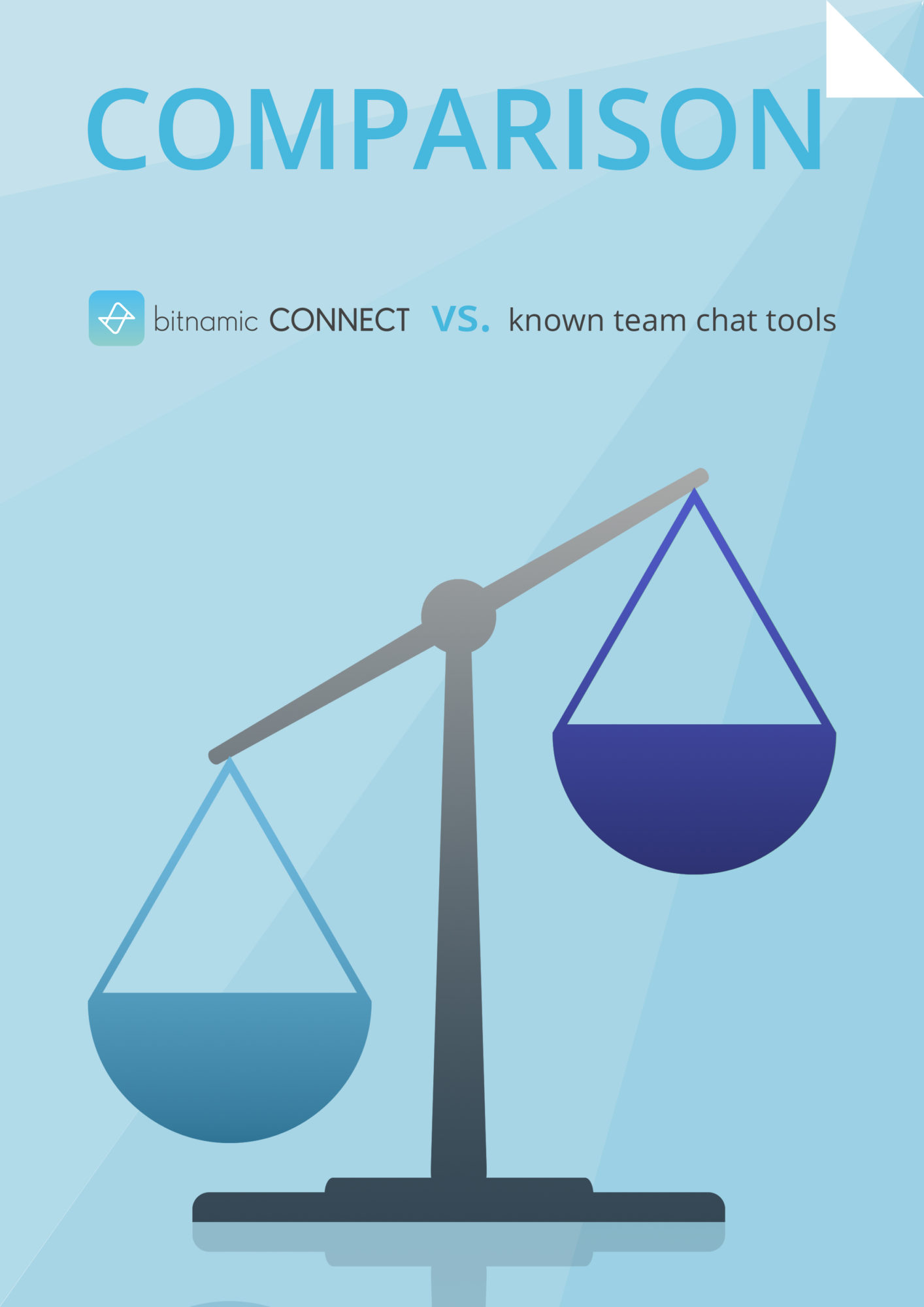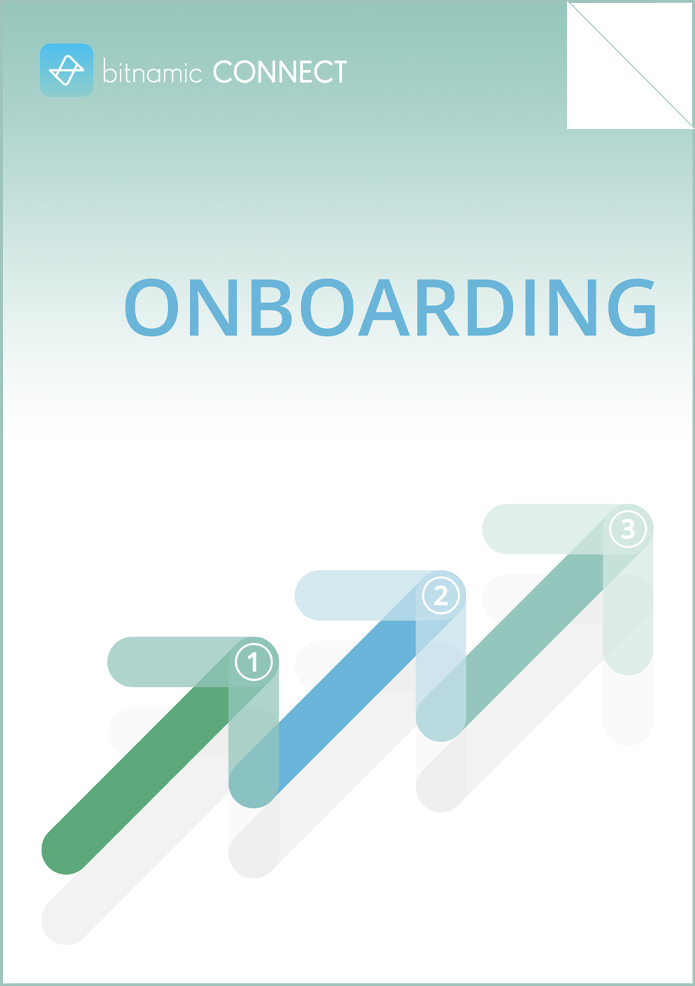 From the first conversation to the final coordination – our schedule shows step by step how bitnamic CONNECT is initialized in your company. Based on your individual ideas and wishes, there are several options to choose from.
Arrange a demo appointment
Experience the advantages of bitnamic CONNECT live
Request now
Information material about bitnamic CONNECT
We would be happy to send you information about Bitnamic and our solutions by email and, if necessary, contact you with any open questions.