Increasingly complex machines, diverse models, old and new problems: service technicians are always faced with challenges during
commissioning, maintenance or general troubleshooting
. Even the most experienced professionals need support in some cases. But
how is the supply of information organized
? Do technicians have quick access in order
to anticipate costly production downtimes
?
The Insight-Report Service 2021, a cooperative study conducted by Kothes and the customer service associations in Germany (KVD) and Austria (KVA), is devoted to answering these and other questions about the need for information in service (source: Instandhaltung).
Information search too time-consuming for service technicians 
One of the key findings of the study: 85% of the service technicians stated that they did not have access to important information and had to search for it first. This costs time and, especially when production delays or downtime are taken into account, money.
(Source: Instandhaltung.de/Kothes)
Digital information sources and remote support instead of print and PDF
Also interesting: Print instructions or PDF downloads are not a sufficient source of information for service technicians in the field. Instead, they prefer digitally provided knowledge, ideally in the form of mobile apps, AR or VR content, or remote support.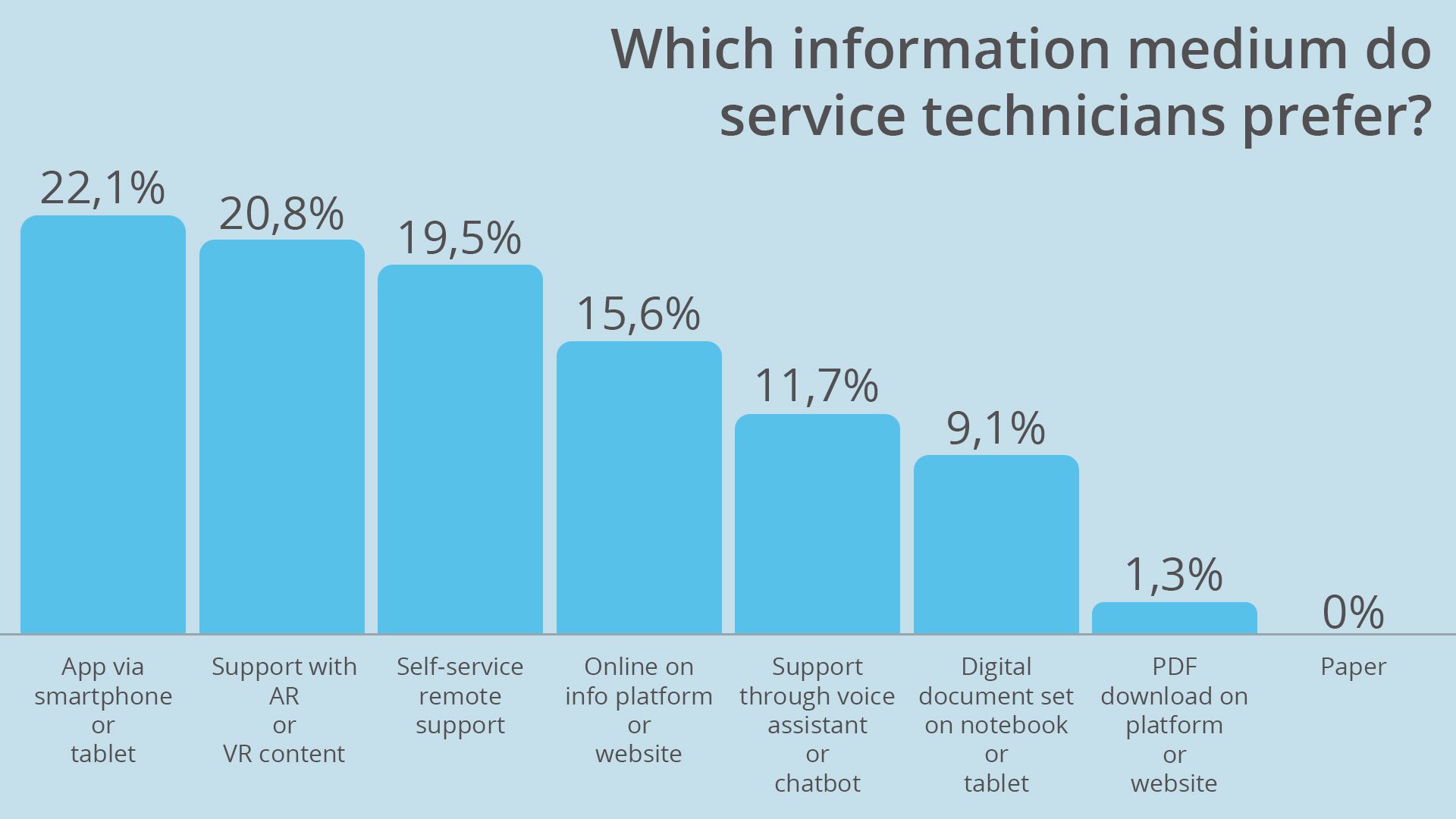 (Source: Instandhaltung.de/Kothes)
Our smart service solution bitnamic CONNECT offers all this – and much more.
All information in one place | bitnamic CONNECT Product catalog
Based on our many years of experience in the field of service and maintenance, we know what hurdles technicians have to overcome on a daily basis. That's why we wanted to develop a tool that provides information quickly and clearly.
Collecting knowledge, bundling knowledge, retrieving knowledge independent of time and place – this is what the bitnamic CONNECT Product catalog offers. Hierarchically structured by categories, it includes all products for which information is available. This can be files such as texts, images or videos, related links, step-by-step instructions or even 3D models. The search function can be used to filter for a specific product and thus quickly access all the information stored on it.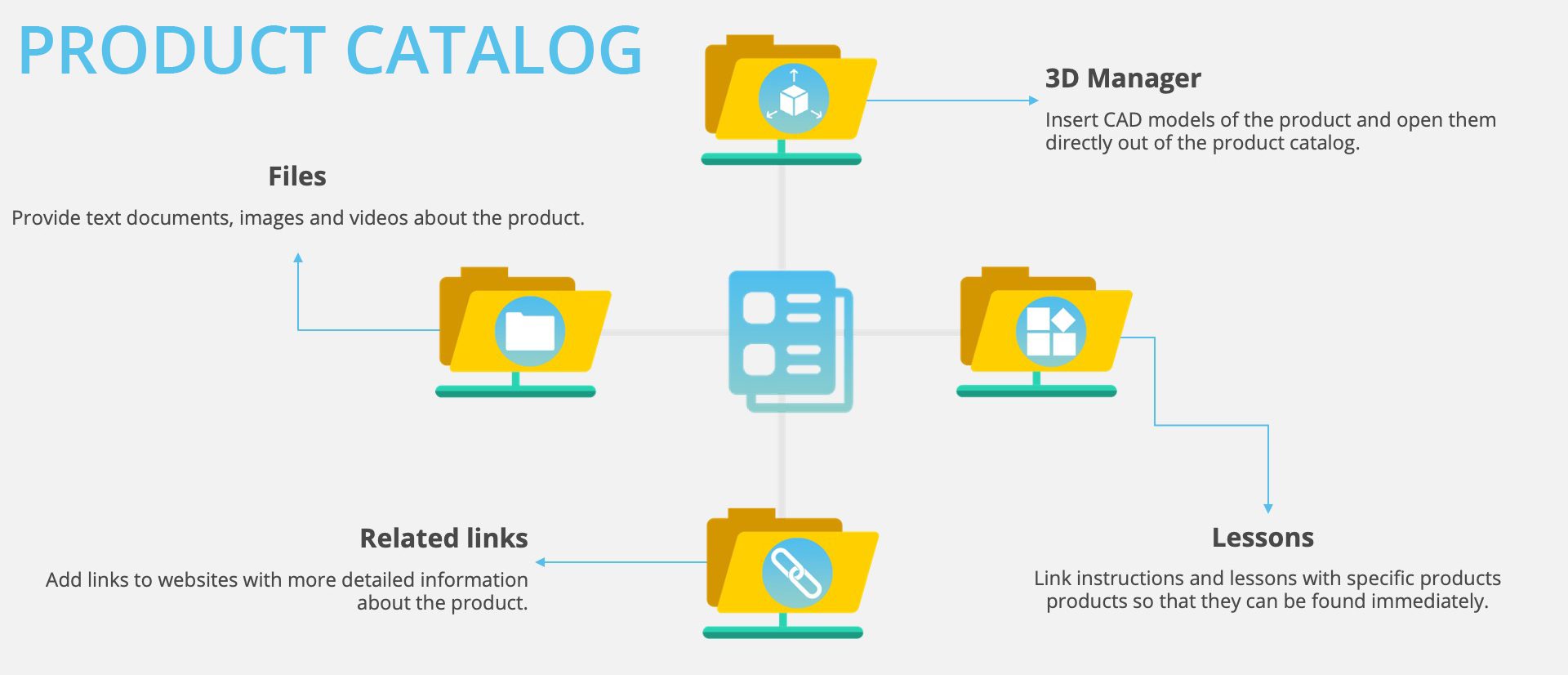 By using the
bitnamic CONNECT
Product catalog,
service technicians save valuable time
because they do not have to search for it first. That hour(s) of research, which 85% of service technicians have to spend,
go(es) directly into solving the problem
.
All information can be accessed online on a mobile basis, all content is digitized and ready to hand at any time. Our sales team can present the bitnamic CONNECT Product catalog to you live on request.